Selling in the Metaverse: There are opportunities for brands in this ever-changing landscape, says Anton Bernstein, CEO of Pocket Worlds.
As technology evolves, brands are looking for increasingly targeted ways to identify potential customers and sell their products. Over the years, consumer attention has shifted from print, to television, to social media, and now to the metaverse.
As the next generation of consumers emerges, brands have an unprecedented opportunity to raise awareness and sell products in unique and intentional ways.
The definition of the metaverse is evolving, but in its simplest form, it is a virtual space where users can engage in a digital environment. There are several metaverses that exist and matter, and recent predictions show that the metaverse will contribute $3 trillion to global GDP over the next ten years. If that's not enough to drive adoption, here are some reasons why your brand should sell in the metaverse.
Selling in the Metaverse: Why It's Compelling
Global Audience
All that is required to enter the metaverse is a computer or mobile device and a WiFi connection. Highrise, the leading mobile metaverse, has users in over 50 countries.
Large user base
Since its inception in 2012, Sandbox has received over 40 million downloads. Roblox, which launched in 2006, has been downloaded by over 200 million users and has nearly 45 million daily active users.
Direct access to consumers
Research shows that consumers will soon be spending more than an hour a day in the metaverse. Platforms with high user engagement each month provide both quantitative and qualitative access to their user base.
Best business model
Brands can sell digital products with high margins directly to consumers, rather than paying for ads or clicks.
Before deciding how to sell your product in the metaverse, you must first decide where. Not all metaverses are created equal. Although there are similarities, each platform is unique and attracts a different audience. A successful metaverse sales strategy must first consider the platform's existing user base.
Here are some helpful tips for making that decision.
– Leverage those who know your business best. Have your team create profiles and engage across multiple platforms. Use their insights to curate a list of top metaverses that align with your brand goals.
-It's important to align with the general look and feel of a metaverse, but always consult the data. For example, Highrise has a user base that is over 75% female and mostly between the ages of 18-25. In contrast, more than half of Roblox users are under the age of 12. Each demographic group requires a very different strategy.
-Identify third-party developers on the platform who can create experiences or content for you that can then be distributed and sold directly in the metaverse of your choice.
Selling in the metaverse: building and implementing your strategy
After deciding where to sell your product, it's time to decide how. With new technologies evolving daily, the metaverse offers limitless possibilities. The decision just requires some creativity and forward thinking.
start small
A flashy metaverse activation can grab headlines but requires big investments of time and resources. Startup brands should implement a smaller scale test and learn strategy. Most metaverse platforms have authoring tools that allow you to test the waters by publishing content and experiences with little investment.
Consider blockchain
Not all metaverses require blockchain technology. However, it can give your business the opportunity to create a new product or sell an existing product in a new way.
Consider using non-fungible tokens (NFTs) to sell a digital version of your consumer goods. Or start a Profile Picture NFT Project (PFP) to create an exclusive group of your most dedicated customers. This is a vast and ever-changing landscape, so be sure to research thoroughly before jumping in.
Amplify Creators
Consumers are increasingly turning to content creators on traditional social media platforms when making purchasing decisions. Partnering with influential users within your chosen metaverse can be an effective tool to raise awareness and inspire engagement.
The metaverse offers unparalleled potential to meaningfully connect with a high volume of consumers. As with any strategy, keep your product's mission and vision front and center. And who knows, the metaverse might provide a whole new way to sell to your customers that you otherwise would never have imagined.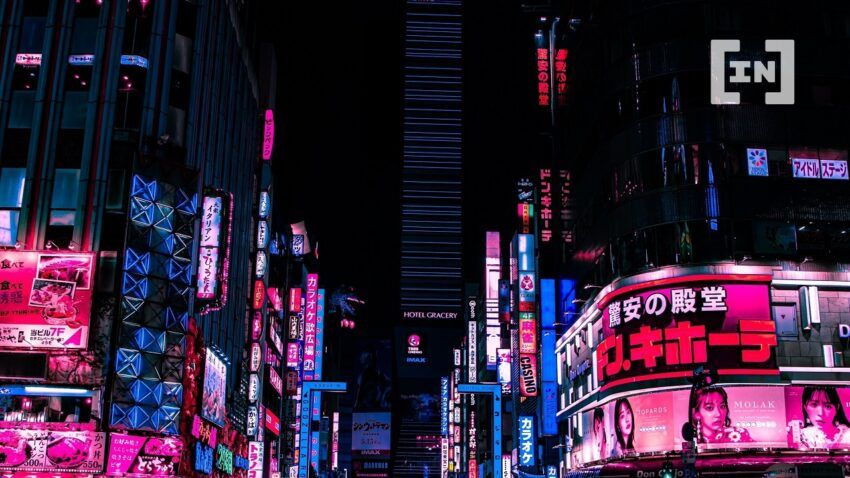 About the Author
Anton Bernstein is the CEO of Pocket Worlds, the parent company of Highrise and Everskies. With over 20 million installs, Highrise is a leading mobile metaverse serving 2 million monthly active users who create avatars, build environments, host experiences, and trade collectibles. Since 2016, Anton has been managing the virtual community with a vision: to make Highrise the greatest digital nation on the Internet, where citizens can live, play, serve and earn an income.
Do you have something to say about selling in the metaverse or something else? Write to us or join the discussion on our Telegram channel. You can also find us on Tik Tok, Facebook or Twitter.
Disclaimer
All information contained on our website is published in good faith and for general information purposes only. Any action the reader takes on the information found on our website is strictly at their own risk.